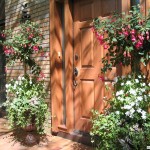 Summer Urns & Planter Displays
Showcase the hottest colours of the season on your property by having one of our team members plant and maintain your summer urns.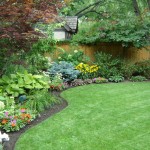 Lawn Maintenance
Let your lawn be your pride and joy. Our maintenance plans include: grass cutting, weeding, and grass replacements.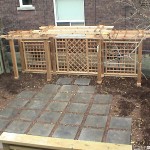 Carpentry 
With over 20 years of landscaping experience, our team work to create such architectural items as: retaining walls, planters, pergolas, trellis, decks, fences and garden sheds.
Garden Maintenance
During the summer, we actively work on maintaining your garden to ensure that all your plants grow to their full potential and so that pests and weeds don't take over your garden.
Natural Stone and Precast
Bring some structure and depth to your property with stone work such as steps, walkways, retaining walls, boulder planting area accents, water features or ponds.
Landscape Lighting Design
Our team can design and install landscape lighting to bring proper focus to your property for both night time settings and security.
Irrigation Systems
Our irrigation design will ensure water efficiency so you can conserve water while taking care of your plants.